In 1972, the farm received a new thatched roof and new typical Frisian owl panels ('uilenborden' in Dutch, 'ûleboerd' in Frisian). Since we also have to replace the entire hood and the owl signs need a makeover, we of course immediately did some research into how that works with owl signs. Why do they all look slightly different and what is the meaning of the symbols?
And guess what? There is absolutely nothing wrong with the owl plates from Nynke's Pleats! Apparently they did something during the restoration in the 1970s. Although there is a wide variety of owl plates and some are even unique, this model does not belong in this region. Enough reason for us to find out what would be a good option. It is therefore very valuable to have collected old photos of the farm from before the restoration.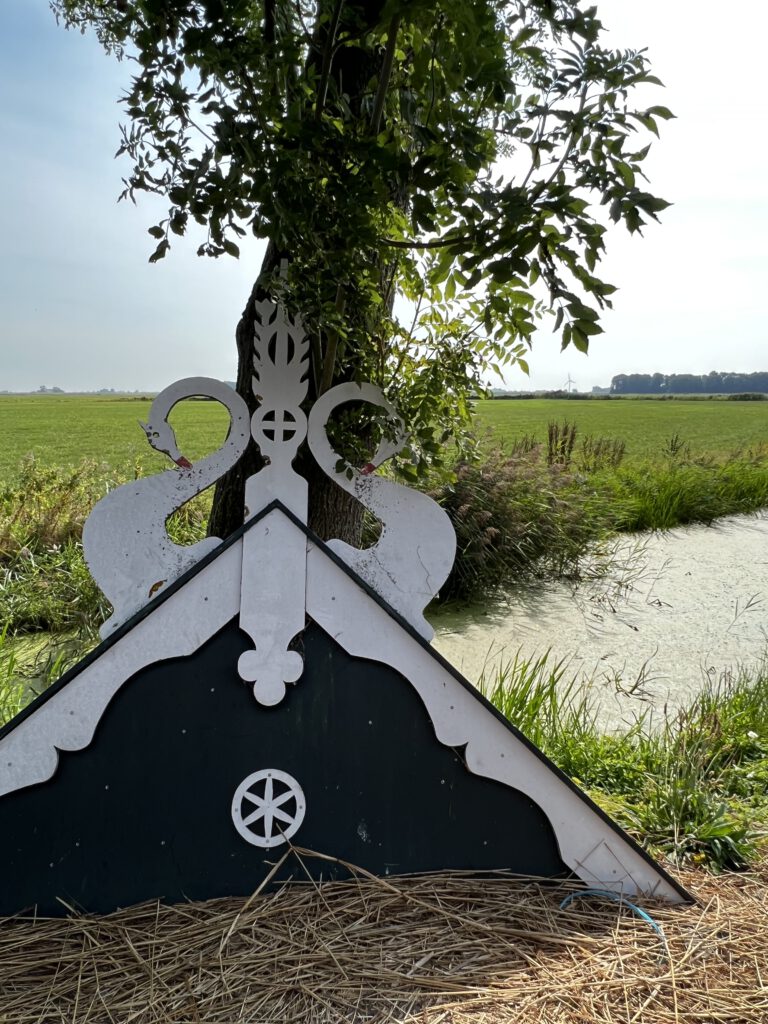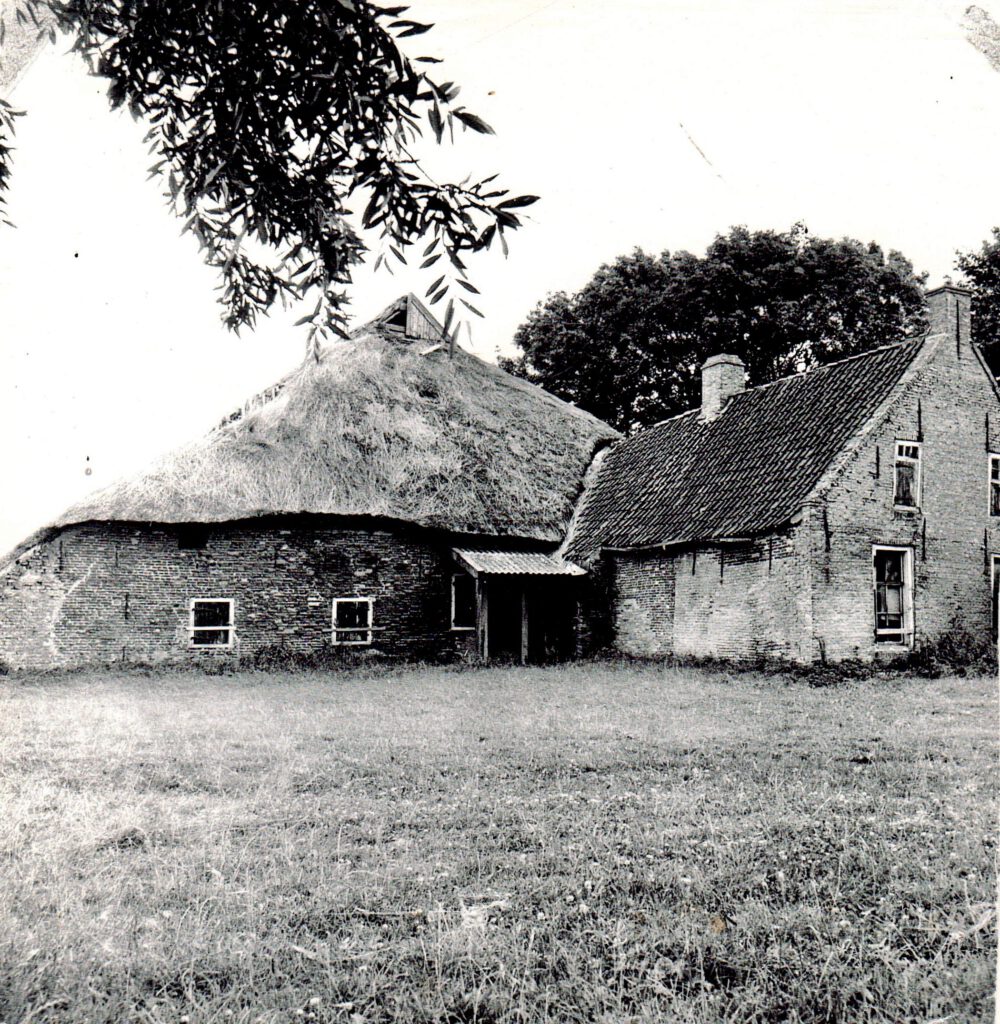 Just before restoration (ca. 1970), the farm was in a very bad state. The original uilenborden are also no longer there. So we have to go further back in time.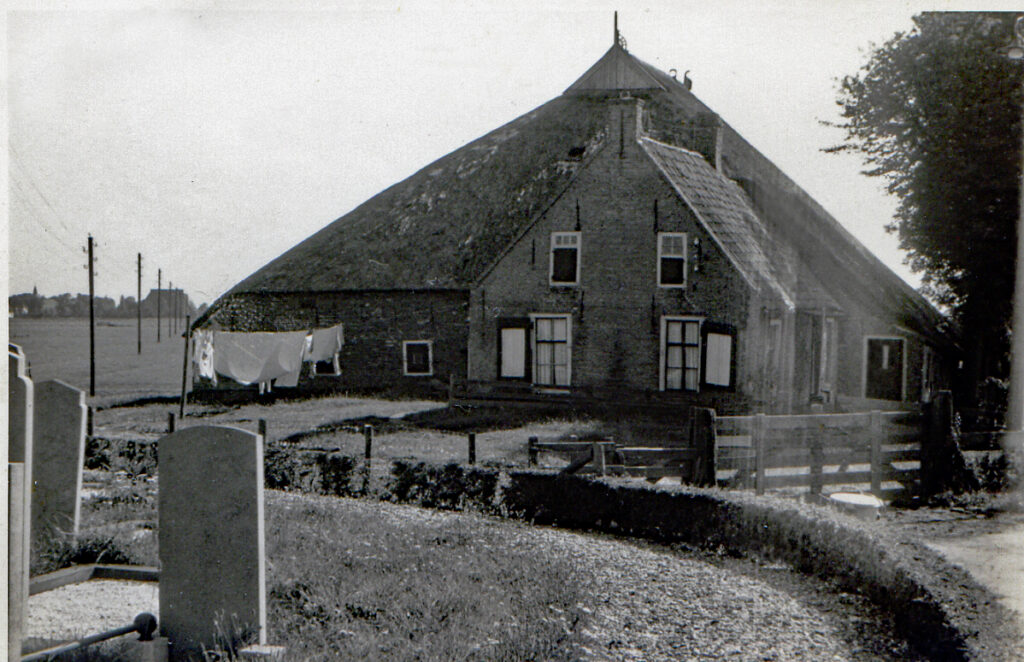 The farm after the war (ca. 1950), still in use, but the ornaments of the uilenborden have already partly disappeared. At the rear, only the swans protrude above the roof.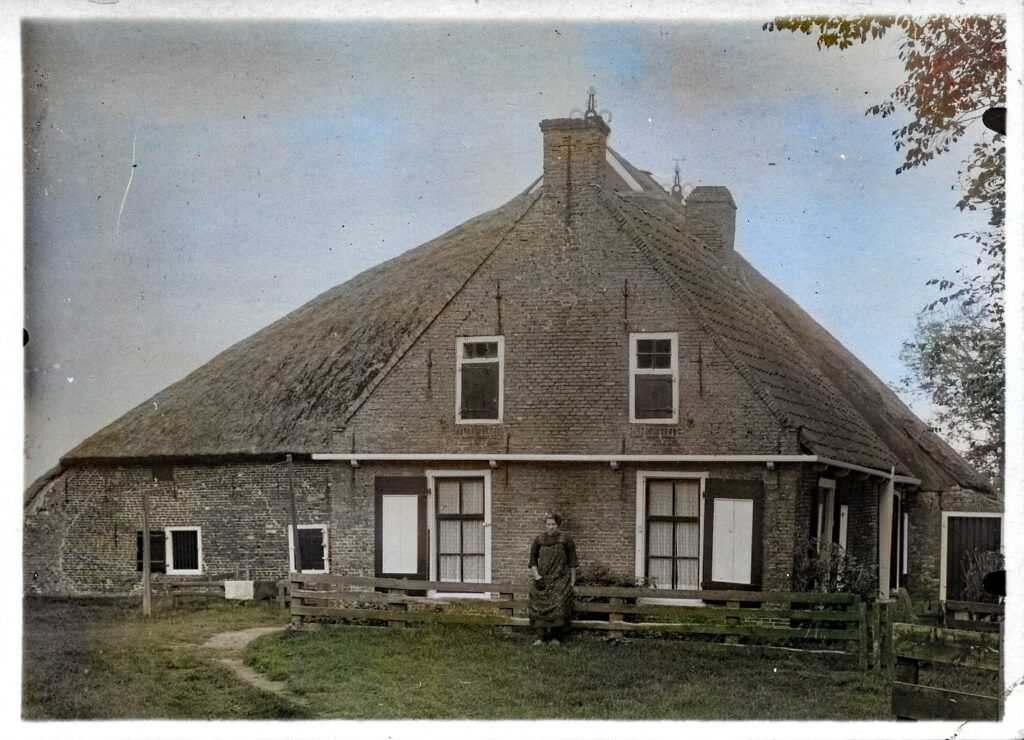 It's even further back in time! A colored photo of Nynke in front of the farm before the war (ca. 1935) shows the uilenborden (partly)!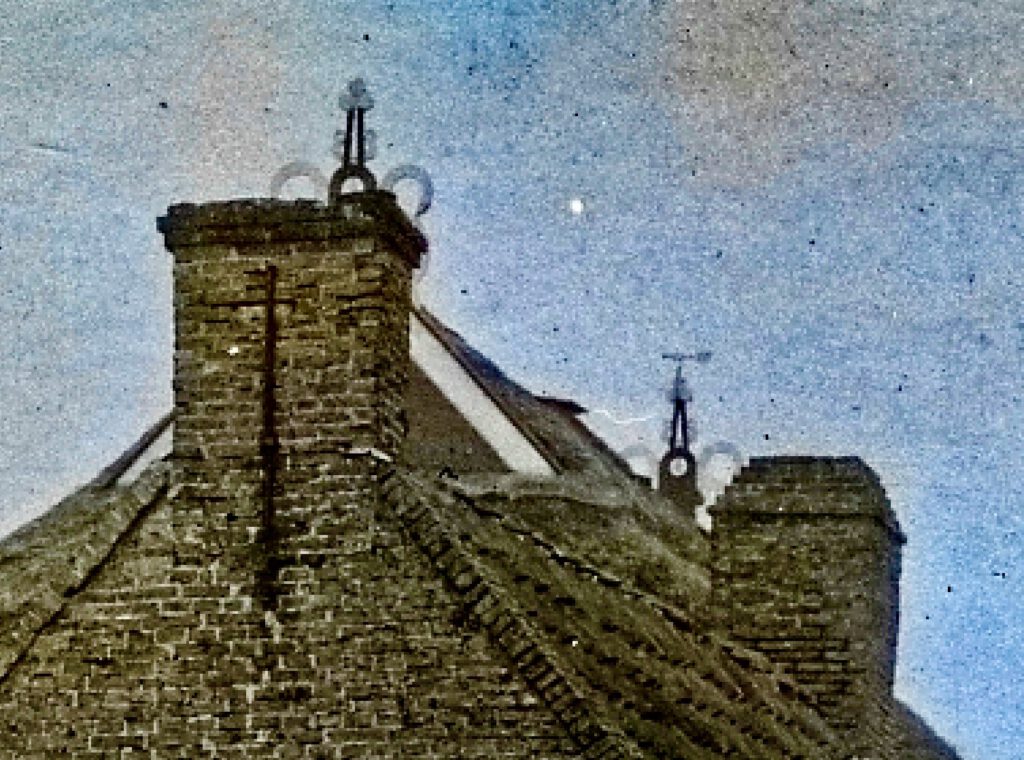 By enlarging the photo and adding contrast, we managed to get a fairly good idea of what the uilenborden looked like in the early 20th century. We have chosen to reconstruct these original signs for the new thatched roof, which is now completely finished. Bob made a drawing for that.
It is striking that the uilenborden are not typical for the region: they are unique simple plates with a green 'makelaar' (the central ornament) with white (clover) leaves and curls on the side and of course the two characteristic swans.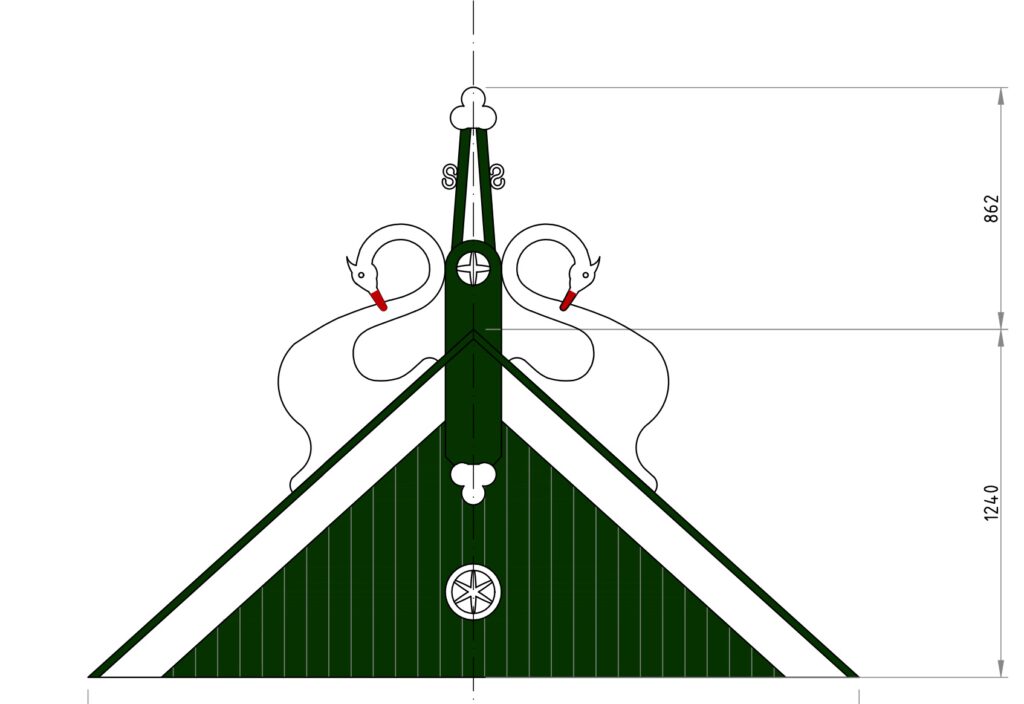 It did take some imagination to recreate the underside of the stock and the 'hole' through which the owls could fly in to catch mice in the shed. Unfortunately that part was not in the picture. By looking at many other types, we were able to make a very credible reconstruction.
The work was carried out by a specialized uilenbord maker: Anno de Jong from Luinjeberd. Because there was a wind vane on the original rear uilenbord, we have also added this. The result is beautiful!