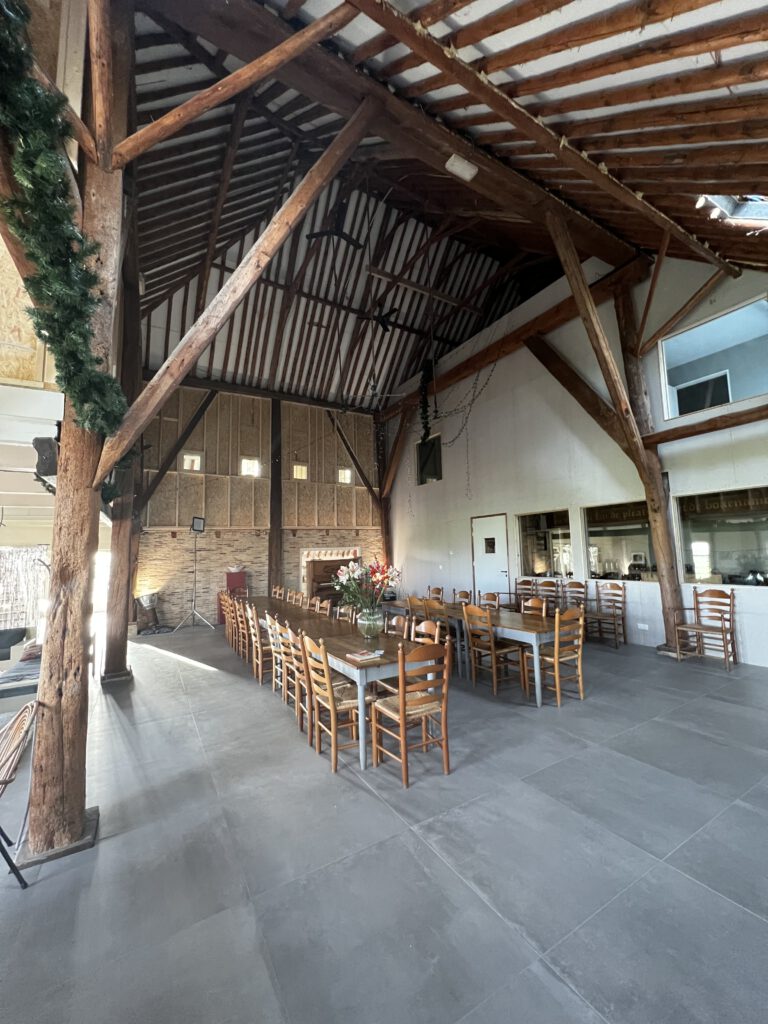 Yes we know, it is now the end of 2022 and we still haven't let you know how far we are… and of course it's quite a big 'project' such a farm of over 600 m2. We also misjudged that a bit. You could have let a camera crew of a popular television program 'ik vertrek' (about people who start a b&b in the middle of nowhere) walk along for the past 2.5 years and there would have been enough beautiful moments for good television. But we remain positive, because it will be incredibly beautiful and good and we are very happy with the fantastic professionals we have around us to realize this together with us. Especially Rein Miedema, from construction and carpentry company Miedema Van Der Velde, has now let every piece of wood in the farm pass through his skilled fingers.
We are now really quite far; the floors in the barn and stable have been laid, the sustainable installations are running (and working!), almost all the sanitary facilities (9 bathrooms and a total of 11 toilets…) are finished. Those are big steps, but the devil is mainly in the last details. We hope and expect to have 'finished' the inside of the farm around May 2023 and to be working on the surrounding area until the end of 2023. For example, there will be another shed for the rest area for cyclists and walkers in the parking lot.
And of course we will have everything beautifully photographed. These are already two snapshots of the barn (the walls are still being finished) and of one of the new bedrooms in the barn upstairs. We look forward to showing you much more soon!